100 MOST ESSENTIAL MOTOWN SONGS. This update: #80-71. The countdown continues tomorrow.
Hear the 10 songs added today on spotify: https://open.spotify.com/user/alanrosscaffelatte
spotify:user:alanrosscaffelatte
MOTOWN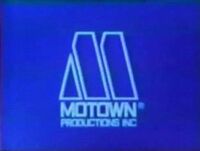 With the memorable line: "Oh! What a feeling...", "Dancing on the Ceiling" was a guaranteed success. The single climbed to #2 Pop, 3 AC and 6 R&B in America and peaked at #7 in Britain. It was the title track from Lionel Richie's #1 album.
Stevie Wonder's hit song "Part Time Lover" reached #1 in America on the Pop, AC, R&B and Dance charts in 1985: the first to reign over all 4 Billboard lists. Wonder sang lead, synthesizers and drums on the track. Luther Vandross, Philip Bailey (from Earth, Wind & Fire) and Wonder's ex-wife Syreeta Wright contributed vocals. The single topped the charts of Canada, New Zealand and parts of Europe.
Smokey Robinson wrote and produced The Temptations' "Get Ready", another R&B Chart #1 in 1966 for the vocal group. It's one of Motown's greatest songs.
High drama, quality production and breathtaking lyrics; no one has ever managed to match Gladys Knight's lead vocal on this Motown gem. It was co-written by Gloria Jones (who recorded the original version of "Tainted Love"). The single reached #9 Pop and topped the R&B chart in 1970.
"Cruisin'" was a laid back solo hit for Robinson in 1979. The single was a #4 hit in the USA and reached the top in New Zealand.
In 1977, The Commodores dropped their funkiest track, "Brick House". The group wrote and co-produced with regular collaborator James Carmichael.
I'M GONNA MAKE YOU LOVE ME
Diana Ross & The Supremes & The Temptations
Motown combined its most popular male vocal outfit with its hit girl group in 1968 and "I'm Gonna Make You Love Me" peaked at #2 Pop and R&B. Diana Ross & The Supremes and The Temptations traded lines on this #3 UK single, a cover of Dee Dee Warwick's original 2 years prior.
Wonder sang about his daughter Aisha on the jazzy / pop track "Isn't She Lovely". This is one of his best known non- single songs. The track was included on his 'Songs In The Key Of Life' album (1976). Wonder wrote and produced the cut.
BABY I NEED YOUR LOVING
Four Tops
"Baby I Need Your Loving", written by Holland / Dozier / Holland, was the first release by The Four Tops on Motown in 1964. The single climbed to #11.
71
In 1965, The Supremes placed its 6th single atop the Pop chart. H/D/H again created the catchy chart-topper, which ruled the Top 40 in the USA for a fortnight.