101 ESSENTIAL STONES SONGS. This countdown begins today with #101-91. Continues tomorrow.
The Rolling Stones show no signs of stopping. The group's latest album reached #1 around the world. Mick Jagger just became a father again- at the age of 73!
This countdown looks back on highlights from the band's recorded output, spanning the years 1964 to the present day.
"You Got Me Rocking" was a single lifted off The Stones' 'Voodoo Lounge' album. It was produced by Keith Richards & Mick Jagger and Don Was. In 1994, the disc reached #23 in Britain.
"Dance Little Sister" is an album track included on 'It's Only Rock 'n Roll'. The 1974 LP was the last to feature guitarist Mick Taylor. In America, the album reached #1 and peaked at #2 in the U.K.
TIE YOU UP (THE PAIN OF LOVE)
The Rolling Stones served another straight up rock song with "Tie You Up (The Pain Of Love) on the band's 1983 album 'Undercover'.
Ron Wood co-wrote "Had It With You" with bandmates Jagger and Richards. The track is located on the 1986 album 'Dirty Work'. Relations between the Glimmer Twins were tense, with Jagger focusing his attention towards building up his solo career. The latter's best new songs were saved for his own albums, leaving Richards unimpressed. Steve Lilywhite produced the LP with the former 2.
'Voodoo Lounge' was the 1st album released by the group following the departure of longtime member Bill Wyman. "Brand New Car" is a slick track with the addition of horns to great effect. The album was issued in 1994.
1997 saw the release of 'Bridges To Babylon', an album where The Stones infused modern techniques into the band's classic rock sound. "Saint Of Me" was a slight departure, with new technology and hints of gospel.
"Mean Disposition" is another example of a rock song with the familiar Rolling Stones trademark sound. It was featured on 'Voodoo Lounge'.
2005's 'A Bigger Bang' was the 3rd studio album co-produced by Don Was and ended the longest time gap between releases in the group's history. "Driving Too Fast" sticks close to the traditional Stones rock sound.
A new album after the band signed with a new label -Virgin- saw The Stones back with a solid effort in 'Voodoo Lounge'.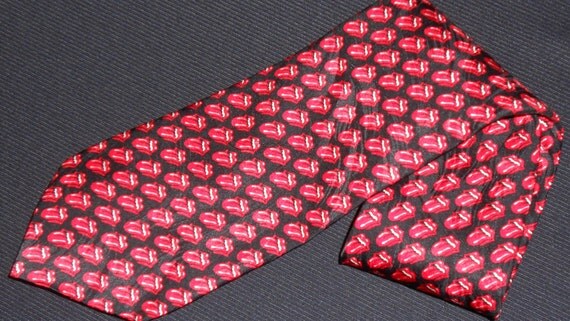 The 2nd track on 'Exile On Main St.' is the rock-out "Rip This Joint". The LP was unleashed in 1972.
"Black Limousine" was produced by Mick Jagger and Keith Richards. Both were involved in the co-writing with Ron Wood. The track is found on the group's 1981 LP 'Tattoo You'.