2016- THE TOP 100 SINGLES #80-71. Continues tomorrow.
It was the year David Bowie and Prince left this mortal coil; Trump was elected President of America and the planet faced the continuing refugee crisis as
terrorists continued to strike in numerous locations. Here are 100 songs that were the favourites on this blog during the past 12 months.
BRIGHT LIGHT BRIGHT LIGHT
Both of the singles released in 2016 by Bright Light Bright Light featured Elton John. "Symmetry Of Two Hearts" was also included on the former's 'Choreography' album.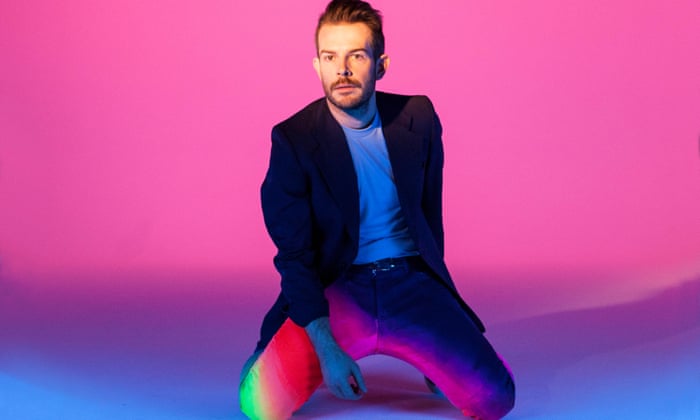 American rock chick Pink notched up another worldwide hit with "Just Like Fire". The single topped the Australian chart and reached the US Top 10. It was featured in the film 'Alice Through The Looking Glass'.
featuring MONTAIGNE & TOM THUM
Australian hip hop group Hilltop Hoods took us back in time to "!955" on this single lifted off the 'Drinking From The Sun, Walking Under The Stars Restrung' remix album. Montaigne and Tom Thum were along for the ride. In Australia, the album reached #1 while the single peaked at #2.
British singer JONES deserved a global smash with the gorgeous "Melt". The track was produced by HONNE. Both use capital letters for their name.
Australia was invited back by Sweden to participate in the 2016 Eurovision Song Contest. South Korean-born singer Dami Im sang the entry from Down Under and finished in 2nd place. It won the most jury votes and- as the Ukranian song ought to have been disqualified- should have been declared the victor.
The single peaked at #5 in her new home country of Australia.
Charlie Puth emerged as a promising new talent in 2015. Early the following year, his debut album 'Nine Track Mind' was unleashed. "Up All Night" is one of its tracks. Puth co-wrote the ballad. The album made the Top 10 in Britain, America, Europe, Canada, Australia, New Zealand and South Africa.
Isa made it into the finals for the Swedish selection at Melodifestivalen. "I Will Wait" was a big vocal effort that usually attracts votes at Eurovision. She missed out on the opportunity to represent Sweden. Frans was the eventual choice with his song "If I Was Sorry".
Scottish singing sensation Emeli Sandé released the gospel-tinged soul song "Breathing Underwater" from her 2016 album 'Long Live The Angels'. She co-wrote it with Chris Crowhurst.
MACKLEMORE & RYAN LEWIS
featuring JAMILA WOODS
Macklemore & Ryan Lewis returned to social commentary on the powerful single "White Privilege". It was lifted off the duo's 'This Unruly Mess I've Made' album.
"Just Another Day" is a track added to the Deluxe Version of Lady Gaga's album 'Joanne' She wrote it and co-produced the song with Mark Ronson.