BEFORE IT WAS A HIT XLVI: The Only Way Is Up. Continues tomorrow.
BEFORE IT WAS A
HIT SONG
…
These songs are well known but you may not know about the earlier attempts to score a hit record with prior versions of the same song.
In 1988, Yazz & The Plastic Population reached #1 in Britain with "The Only Way Is Up". The dance hit proved popular in Europe, Australia and New Zealand. It also made #2 on the Dance Chart in America. This was a remake.
The original version of the song was a 1980 funk/ R&B recording by singer Otis Clay. Sadly, his recording failed to attract sales. It was the title track from an album released by the artist at the time.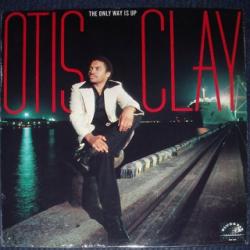 Each new song will be added to the spotify playlist named: 'Before It Was A Hit Song'.

You can check out the previous earlier / original versions of the hit songs you know and love.
The playlist and other Caffe` Latte` selections can be found at:
spotify:user:alanrosscaffelatte