EUROVISION 2017: The 43 Countries.
XVI: IRELAND. Continues tomorrow.
As countries begin selecting their entries for the Eurovision Song Contest in May, this blog will look back on the stats and the best from each of the 43 participating nations.
Ireland joined the Eurovision family in 1965. It has competed 50 times and holds the record for the most wins. Johnny Logan secured 2 victories as a performer and wrote a 3rd winning song.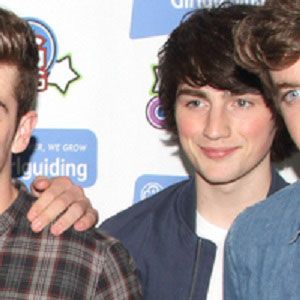 Since its most recent triumph in 1996, Irish entries have been inconsistent in terms of quality. The last few years have seen a more concerted effort to maintain Ireland's lead in the record books. Thankfully, these songs are a far cry from the curious entry "Irelande Douze Points" by Dustin The Turkey! In 2016, Ireland was represented by Nicky Byrne (formerly from boyband Westlife) with the catchy "Sunlight". Unfortunately, it failed to qualify for the Grand Final.
For Eurovision 2017, Brendan Murray will be performing in Kiev. He was formerly of the boyband Hometown. His ESC song is yet to be announced.
THE WAGES OF LOVE Muriel Day & The Lindsays
THE VOICE Eimear Quinn
WHAT'S ANOTHER YEAR? Johnny Logan
To get you in the mood for Eurovision in Kiev, check out Caffé Latté's special ESC playlist on Spotify.
spotify:user:alanrosscaffelatte